Advancing Australia Fair This Week On The 20 20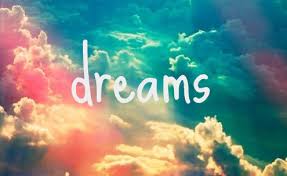 Monday - Delving Into Your Dreams and The Dream Hits!"
it's a dream come true! 20 songs with dream in the title... How many can you name? There certainly are plenty... we probably could've done a "30 30"! Amongst the dream hits, we'll find out what dreams are and interpret the most common dream!.. And which song will make that dream run to number 1?
Tuesday - King Arthur, Merlin, Excalibur & The Top 20 From Mid-April 1981!
Yes, Excalibur was the hit movie of mid-April 1981... we'll hear the trailer amongst the top 20 from that week.. and we'll also celebrate the rise to fame of Weird Al Yankovic. At the top of the chart - we'll hear the story about how the singer thought she might land herself a prince with her number 1 hit.
Wednesday - The Biggest TV Show And The Biggest Hits Of This Week In 1990!
Do you remember when everyone was trying to solve the murder of Laura Palmer? We're heading back to Twin Peaks while we play the hits of mid-April 1990. And looking forward to playing the number 1 - a song that had a film clip that featured the former cheerleader and a cartoon cat. Learn more when we roll out the hits of this week in 1990.
Thursday - We Got A New National Anthem & New Number 1 During This Week In '84!
It was in mid-April 1984 that Advance Australia Fair officially became our new National Anthem.. and at the same time Green And Gold were adopted as our national colours. While that was going on.. the biggest hit in the country was in German. For more on that, and a stiring rendition of Advance Australia Fair.. join our trip back to this week in 1984.
Friday - A Musical Trip Around Your Room!
Yes, look around you... and you'll find the inspiration for our "In Your Room" Countdown featuring hits about walls, floors, Ceilings!