More Countdowns Suggested By You This Week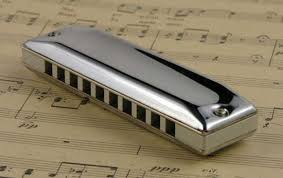 Monday - The Harmonica Hits Are Back!
One of our favourite countdowns - suggested to us via the website... the biggest hits featuring the harmonica. One thing that stands out in this countdown is the multiple appearnces by Stevie Wonder... with his own hit and guest appearances playing harmonica on other's people's hits. Let us know what you think of our top 20 harmonica hits.
Tuesday - Taking The "High" Road Back To 1986!
Yes, we're visiting mid-March 1986 when Highlander premiered. The iconic 80's movie starring Christopher Lambert and Sean Connery also featured actor Clancy Brown. He was the big bad guy! Well, here's a bit of useless trivia - he's also the voice of Mr Crabs on "Spongebob Squarepants". Anyway, back to the chart from this week in 1986 - that features a number of hits from movie soundtracks (setting us up for Friday's countdown) including the number 1 from "Jewel Of The Nile", The stars of the movie featured in the film clip for the chart topping hit.
Wednesday - Cricket Shots And Chart Hits From 1977!
In this countdown, we'll remember one of the great celebrations of test match cricket - the Centernary Test, played in mid-March 1977. The match, played 100 years after the first test between Australia and England in Australia was remarkable for the result - more on that amongst the top 20.. with a number 1 from a group formed in Germany featuring members from Jamaica and Aruba. All that and more as we visit this week in 1977.
Thursday - We'll Remember William Shatner's Return To Tele In 1982!
Do you remember the series "TJ Hooker"?.. the story of Sergeant Thomas Jefferson Hooker, the detective who returns to "the beat" to rid the streets of crime. And the beat goes on as we play the top 20 from mid-March 1982 - featuring an Aussie number 1 who were on the verge of big things in the US, until it all went wrong. More on that and what happened to the members of "Moving Pictures" when we play the hits of this week in 1982!
Friday - A Countdown Inspired By Film's Night Of Nights!
Within days of the Oscars, the website received a number of requests for a countdown of the biggest movie soundtracks. We've done a number of "Movie Music" themed countdowns - but we're never dedicated a countdown to entire soundtracks... and there have been some memorable ones over the years. The countdown features the biggest hits from those albums.. but we'll take the time to feature some of the other tracks that featured in the movies - in our biggest movie soundtracks