About Time For More 20 20 Countdowns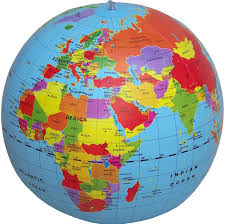 Monday - A Musical Trip Aaround The World!
One of our favourite countdowns featuring hits with foreign lyrics...whether it be a few words, few lines or the whole song. There's a real mix in this countdown - German, French, Spanish - even Zulu lyrics... and our number 1 comes from a group who's lead singer only visited Australia for the first time in the last couple of years despite spending a number of weeks at number 1 in the mid 80's. That and more amongst the foreign lyrics hits.
Tuesday - It's a Comedy Company inspired trip back to 1988!
It was in late February 1988 that one of the most iconic comedy shows of the 80's premiered on Australian TV...It's the Comedy Company with great characters like Kylie Mole, Con The Fruiterer, Russ The Postie, Uncle Arthur and my favourite - Col'n Carpenter. So we've got the top 20 from this week in 1988 featuring the number 1 that was written for a movie and had to adhere to very strict instructions.
Wednesday - A trip through space and time to play the hits of this week in 1981!
Remember Tom Baker.. arguably the greatest ever Dr Who. Well it was during this week in 1981 that Mr Baker hung up the hat and scarf after 7 years. That wasn't the only TV news from late Feb 1981... there was something new on Australian television... and a pint sized US TV star hit the big screen. All that and the number 1 from a New Zealand group who came and went in just 3 years.
Thursday - Time to drag out the part decorations for the March B'day Countdown!
Yep, we'll play the top 20 music artists celebrating a birthday over the next month.. and thre's a few other celebraties on the way to our number 1 from a music legend who turns 71 in March. He recently announced his retirment from touring, but not before he does a 3 year farewell tour... If you haven't picked it, he'll be at the pinnacle of our March Birthdays countdown!
Friday - It's about time we did this countdown!
Don't miss our collection of songs with "time" in the title.. There's time hits from Cyndi Lauper, Foreigner, Mondo Rock and Cher... and there's time themed tv shows and movies to help us through the top 20 time hits.