Got A Good Feeling About This Week's 20 20's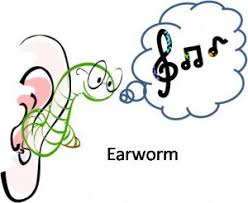 Monday - 20 Songs That'll Get Stuck In Your Head!'
Earworms... what are they? Is there a perfect earworm formula? How can we get them out of our head? Those questions and more will be answered when we roll out the top 20 songs that have gained "Earworm" status - they get stuck in your head. When the countdown's done - let us know which song stayed in your head longest.
Tuesday - Hey Hey - We're Heading Back To 1984!
This countdown takes us back to the week when one of the all time classic TV variety shows "Hey Hey It's Saturday" was settling into a new time slot. It started in 1971 as a Saturday morning children's tv show. Then for 15 years it was the top rated Saturday night entertainment feast. There's that and the number 1 that didn't turn out the way the songwriters hoped on our trip back to early March 1984.
Wednesday - Opening The Doors To 1991!
Yes, we're heading back to the week when Oliver's Stones' story of rock legend Jim Morrison premiered. We'll remember "The Doors' movie inside our countdown of the top 20 from this week in 1991... featuring a one hit wonder at number 1.
Thursday - Back To When This Buddy Cop Movie Premiered!
Lethal Weapon, one of the great action movies of the 80's hit the cinemas during this week in 1987... and it gets a run amongst the hits of early March. Also, our number 1 is an interesting one. It comes from a singer who just seemed to pop up from nowhere... but he actually had quite a long music background. You can hear about it during our trip back to this week in 1987.
Friday - Got A Great Feeling About This Countdown!
It's a countdown packed with hits with "Feel" or "Feeling" in the title. How many can you name before we get to the top 20?